Rashleigh Boarding House
Senior
The Rashleigh Boarding Family…
Our House Parents and their families live in accommodation attached to the boarding house. Rashleigh House is their home and your daughter will always be treated as one of the family. They are the parents who can be there to help girls do their homework each night. They will be there at the end of every school day to chat over a cup of tea. They will be there to take them on an exciting trip or activity every single weekend.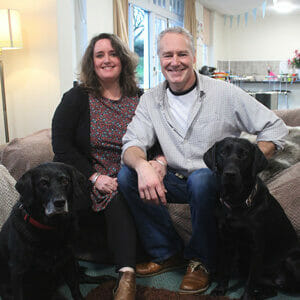 Mr Simon and Mrs Kate Roberts
Mrs Roberts is the House Parent with primary responsibility for Rashleigh House. She has been at the school for a number of years and is responsible for the welfare and pastoral care of the older boarders.
Mrs Roberts lives in Rashleigh with her husband, Mr Roberts, who is part of the school maintenance team, two friendly dogs, who are always up for a cuddle with a homesick boarder, and their daughter who attends the Sixth Form here.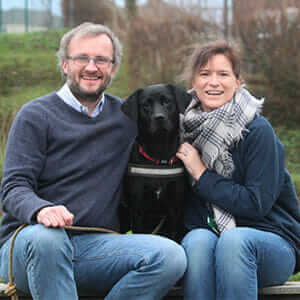 Mr Tom Elliott and Miss Nicki Chandler
Mr Elliott is an experienced Senior School and Sixth Form teacher who supports our older girls in Rashleigh House alongside his fiancé Ms Chandler, who was once a boarder at Truro High herself. When they're not House Parenting, Mr Elliott and Ms Chandler can often be found exploring the coast paths around Cornwall with their Labrador.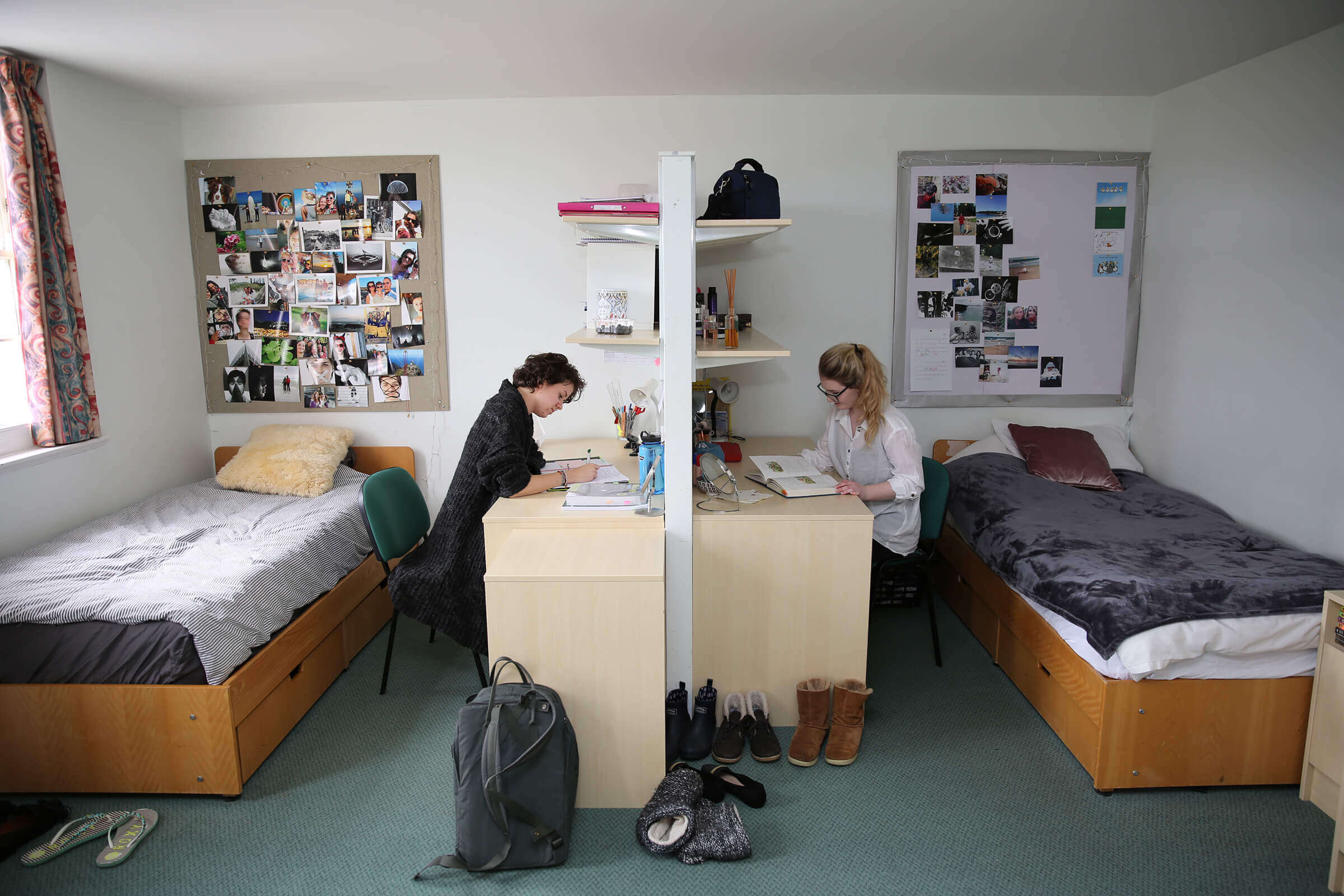 Your daughter's home from home…
Rashleigh House is modern, welcoming and has rooms that look out over the Prep School field or towards Truro. All the rooms have ensuite bathrooms with showers, washbasins and a toilet. They also have dedicated workspaces for study and a noticeboard with space for photos and letters of friends, family, pets and favourite bands.
There are two sitting rooms with widescreen televisions, Wii consoles and DVD players where the girls can socialise together and unwind. There is also a huge laundry room and a fully equipped kitchen.
Those in Year 11 normally share a room with two or, at the most, three other girls. Those in the Lower Sixth usually share a room with one other girl whilst girls in the Upper Sixth usually have their own room with ensuite bathroom.
back to top