At Truro High School, the Senior School is a place where academic enquiry rules. Where we encourage learners to explore, examine, question and solve problems in all areas of knowledge and to develop important skills not only for their courses, but for lifelong learning.
Visitors are always struck by the confidence, ambition and drive of our girls. We encourage them to become critical thinkers; independent learners who are intellectually curious and who question what they are being told. Being able to prepare students for a future we cannot predict is paramount to success and, in an ever-changing world, they will need these transferable skills to adapt and thrive.
We pride ourselves on providing a closely-monitored academic experience for each and every one of our students. We want our girls to have enquiring minds, to strive to be the best they can be and to reflect on how to improve, so they can enact change in their lives and the lives of others.
We celebrate our close-knit community and the strength of the relationships between teachers and students. At Truro High, every girl is individually known and nurtured and teachers can provide bespoke support according to their needs and ambitions. We believe in a team approach, working closely with the girls, tutors and, where necessary, the Learning Support Department.
Whilst aiming for and achieving their very best academically is incredibly important, we place the happiness of our students at the heart of the curriculum, preparing the girls for the future and ensuring they flourish in every way.
This means stretching and challenging even the most able students far beyond the confines of a traditional curriculum. Immersive learning days, enterprise projects, professional training qualifications, bespoke academic enrichment and specialist programmes for engineers, lawyers and medics equip our girls with the critical thinking and life skills they need to make their bold and ambitious dreams a reality.
It is these skills, along with tremendous academic results, that empower our girls with the confidence and resilience they will need to tackle whatever challenges may come their way.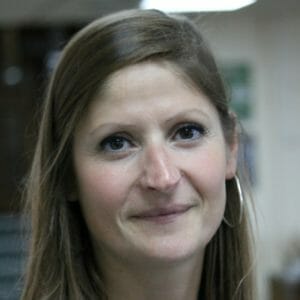 Director of Teaching & Learning
Mrs Joanna House, BA(Hons), PGCE
back to top