Our Sixth Form offers an exciting new beginning for students. With our sights firmly on your daughter's individual aspirations, we provide all she will need to leave ready to face her future as a confident, articulate leader in her field.
A smaller Sixth Form allows us to provide truly bespoke development of your daughter's skills, exceptional academic support and first class teaching in focused classes that enable her to follow her curiosity way beyond the syllabus. Your daughter can expect to be challenged to take intellectual risks in an environment that is supportive; she will develop independence and maturity alongside practical skills that will ensure she are ready for a bright and exciting future.
It is this perfect combination that means our students leave with offers to top universities and results that mean we are considered one of the best schools in the country.
The Sixth Form experience is distinctly different to the time spent in the lower years at Truro High and we will look to girls to lead our community. We want them to show initiative and set up societies and run projects that suit their interests and aspirations. It is this active participation in all areas of school life which gives Truro High Sixth Form its richness and vibrancy and will allow your daughter's applications for further study and employment to stand out from the rest.
We have a wide range of subjects on offer, from Chemistry to Latin, Textiles to Business Studies and Geography to Psychology. There are also a huge number of qualifications and projects girls can undertake in addition to their studies. These range from the Extended Project Qualification and training to teach English as a foreign language to undertaking experimental scientific research and publishing their findings.
Students can expect their time in Sixth Form to be an inspirational and empowering experience, where girls work towards high aspirations and value the joy of academic challenge. When she eventually leaves us, your daughter can be confident that she has the skills to succeed in whatever she chooses to do and that she is absolutely ready for the exciting challenges that lie ahead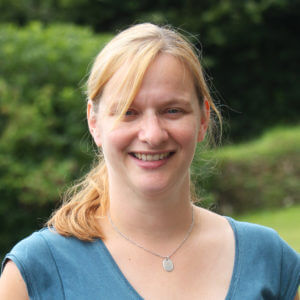 Head of Sixth Form and Careers
Mrs Michelle Sharp, BSc(Hons), PGCE
back to top