Our bespoke Truro High programmes for girls wishing to pursue a career in medicine, engineering or law are open to all students to support their successful applications to study these highly competitive courses.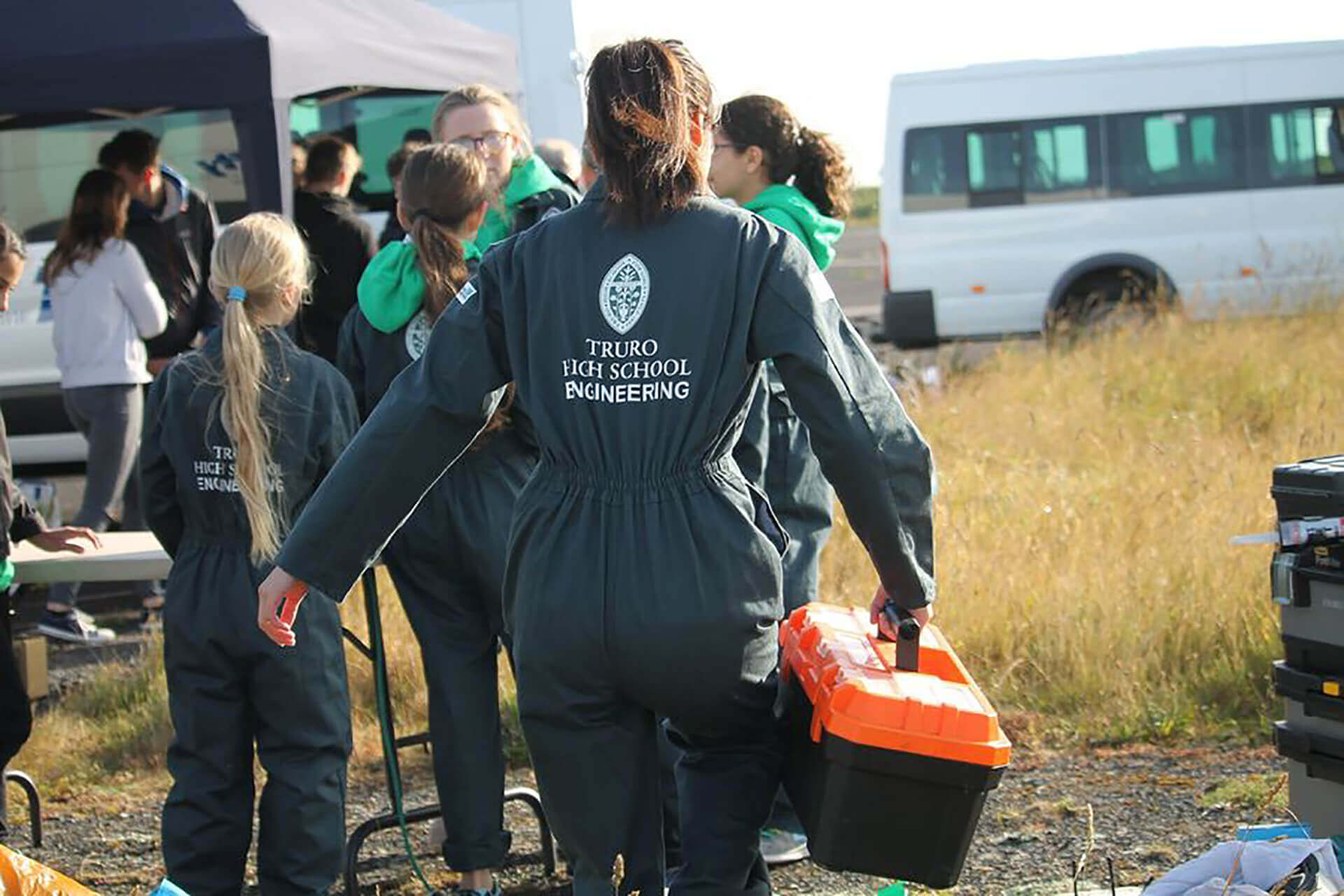 Working in partnership with industry experts and professionals, we offer a tailored calendar of lectures, workshops, mentoring and one-to-one support to best prepare our students for the applications and interviews ahead.
Guests ranging from the Head of Technology at British Cycling to the former Government heart tsar Sir Roger Boyle have all visited the school to pass on their expertise. Other weeks have seen our budding lawyers going behind the scenes at the Crown Court while their engineering colleagues pay an after-hours visit to one of the county's biggest engineering plants.
These comprehensive programmes provide girls with the personalised support and information they need to select the best path for them and then identify, and prepare for, the specific requirements of their chosen place of study.
This includes one-to-one mentoring with industry specialists, lectures, practical workshops, additional tuition for entrance exams, unlimited online mentoring and a full programme of work experience.
The programmes include…
A packed schedule of weekly lectures, workshops and one-to-one mentoring and support delivered by industry specialists alongside our own teachers.
Meet the professionals – a chance to learn more about the varied routes in students' desired industry or profession by talking to those already involved.
Professions in practice – Regular visits to the courts, hospitals and engineering facilities complement interactive specialist workshops in order to give students a taste of the realities of their chosen professions.
Why the grades alone are not enough – The personal qualities you will need to secure your degree place and the best way of demonstrating those attributes.
A personalised programme to help each student find the right university and then develop her experience to ensure she meets its criteria.
Students will receive targeted practical support including…
Personalised university entry examination preparation. Practical tests, support and mentoring tailored to each individual exam.
Full programme of work experience. We will help you identify, and secure, the most appropriate work experience available for the degree and university you wish to pursue. Our knowledge of the likes and dislikes of each individual university will ensure you are as well prepared as possible.
One-to-one support from our teachers and industry advisers in preparing your personal statement plus the chance to formulate ideas and review your submission with the help of current students.
Interview expertise through talks and a series of mock interviews.
back to top