The normal school day will vary from boarder to boarder depending on the extra-curricular clubs, and activities she attends but, on the whole, it will look something like this:
| | |
| --- | --- |
| Time | |
| 07:15 onwards | Wake up calls for Boarders in Dalvenie house |
| 08:00 | Breakfast and registration in the dining room |
| 08:40 | Boarders leave the Houses to go to school |
| 08:45 – 15:45 | The School day |
| 15:45 | After school, girls can take part in extra-curricular clubs, begin their Prep or return to the boarding house and relax with their boarding family. |
| 18:00 | Supper |
| 18:30 – 20:30 | Senior School Prep (homework) |
Weekends in the boarding house have a relaxed feel. There are activities planned each day with the main group outing on Sundays. We offer a huge variety of activities that allow girls to make the most of our superb location whether it's exploring our county's rich history at St Michael's Mount, surfing on the North Coast or going out fruit picking to make delicious smoothies.
Girls who aren't involved in these activities will often choose to spend time with friends in town or making use of the school's facilities for sports or music practice.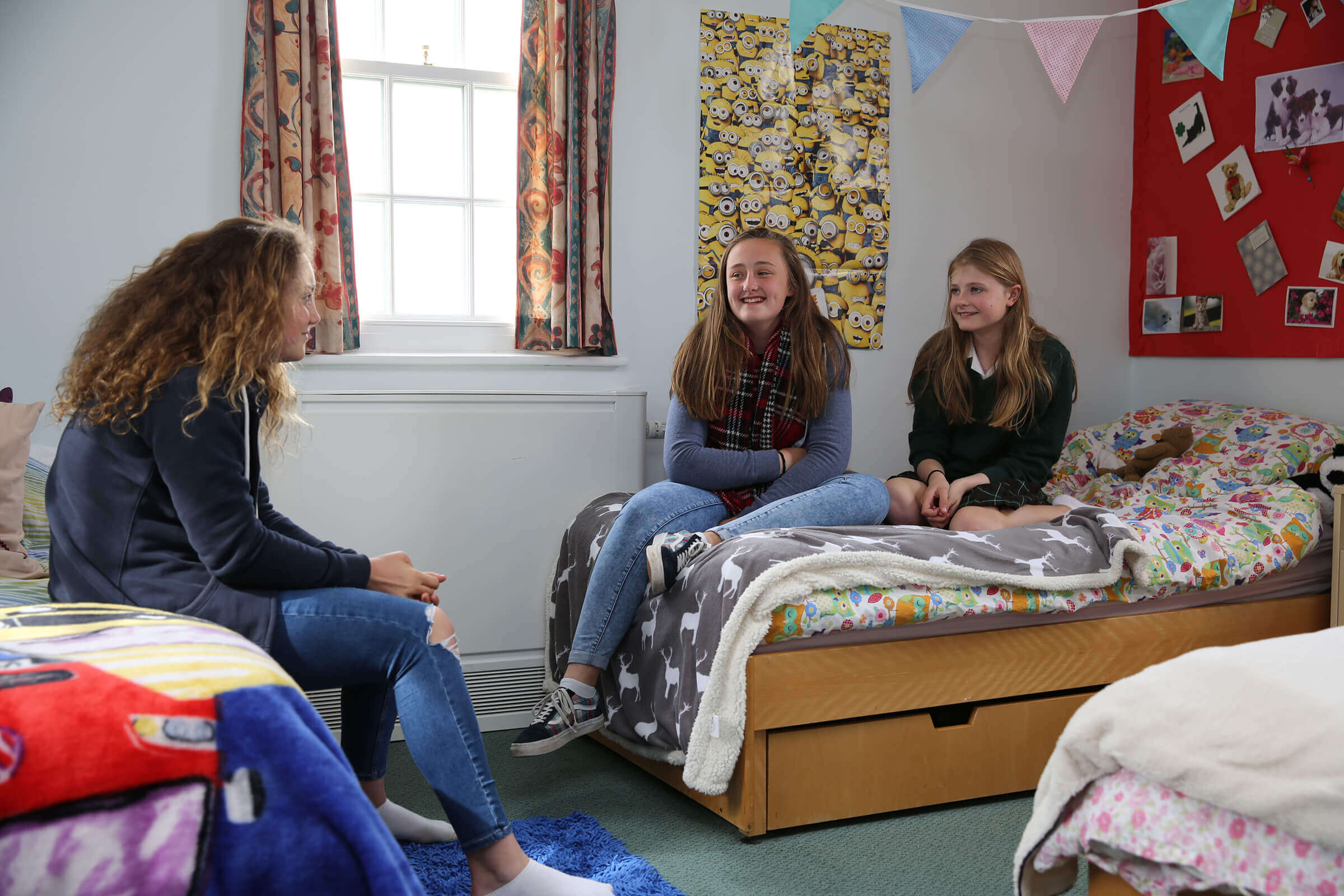 Arrange a visit
We are delighted to welcome prospective boarders and their families to see the opportunities available in our holistic and vibrant community for themselves. Get in touch to find out more about our Open Days and private tours.
find out more
back to top